Car Rental Info
Driver License Requirements
| | | |
| --- | --- | --- |
| DDD | Being prepared when you arrive at the rent-a-car agency can help expedite your counter time and make for a hassle-free experience. A very important consideration when booking your Hawaii car reservation is ensuring you fulfill the driver's license requirements. AA Aloha Cars-R-Us, is one of the area's leading car rental agencies and serves both U.S. and international clientele. According to their team, you should know which documents are required to avoid being delayed or denied a vehicle at your rental agency. | DDD |
| | Driver's License Requirements When Fulfilling a Hawaii Rental Car Reservation | |
| | Drivers must present a valid U.S.- or Canadian-issued license when picking up their vehicle. The name must match that of the individual on the rental agreement. Non-U.S. and non-Canadian residents need to provide additional information, such as a valid driver's license written in English or an International driver's license and passport from their home country. | |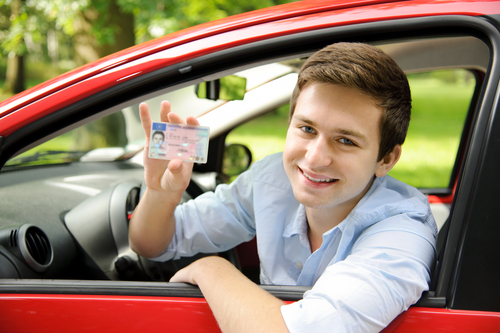 HHH

For licenses that are not written in the Roman alphabet, an International Driving Permit is required. Remember: Some of this paperwork can take weeks to obtain, so research which forms are required in advance so you can get them in time for the trip.

From personal experience, some locations in Hawaii accept the Drivers License from the home country even without an International Drivers License, (accompanied by your Passport and proof of round trip). Since agencies can vary on this issue, we highly recommend checking with the chosen rental location to verify rental requirements. If you still have concerns regarding which forms of identification required, contact a representative of agency you are renting through.

We have an update to young drivers Ages 20-24 ~ Dollar & Thrifty ONLY!
When you rent with either Thrifty or Dollar using our website you may now rent if you are only 20 years old, this went down from 21. This applies to Thrifty & Dollar only. The young driver fee is also at a discounted rate of only $8 daily, this fee is added at the rental counter at the time of rental. The fee Is an add-on item and is NOT included in the rental total quoted on the website. Renters must use a major credit card (or debit card with Visa, Mastercard, or Discover logo). If using a debit card please see Hawaii car rental Debit card usage.

Most agencies we offer run much higher at $27 daily.



HHH

AA Aloha Cars-R-Us Makes Renting Easy....


If you're ready to book your car reservation for your trip to Hawaii, check out AA Aloha Cars-R-Us simple and thorough guide that provides a handy checklist to help you save money and be even further prepared.