Car Rental Info
3 Vehicle Checks on the lot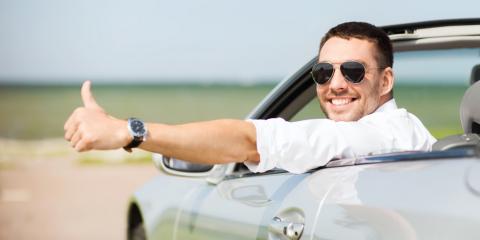 AAA

You just arrived,

you want to get to your destination.
However, we think it wise to slow down and conduct a quick assessment, this can potentially save you from frustrations down the road.



AAA
1. Operation Instructions
Get a feel for how your vehicle operates

before you get behind the wheel because different makes and models have varying locations for essential components. Familiarize yourself with your car's controls for the headlights, door locks, fuel tank access, windshield wipers, and hazard lights before you drive away.




2. Condition
Go over the physical state of your vehicle:
Take pictures or shoot a quick video walk-around before you leave the lot. This will give you an opportunity to document scratches or other imperfections on the car so you won't be charged for the damage. Most car rental agencies do an excellent job of monitoring the condition of their fleet, but it's better to take time up front to avoid uncertainty when you return the vehicle. Take a couple of minutes to take pictures front and back, and both sides. Now you are good to go.
3. Adjustments
You never know who was driving a rental car before you, so ensure your seat is set for your height and all mirrors are positioned so you can see surrounding traffic. Adjust the air conditioning and radio controls before you drive so you won't have to take your eyes off the road to do so later.
Taking a few minutes to check your car rental will help you have a safe and enjoyable trip. If you need a high-quality and affordable car on Maui, contact AA Aloha Cars-R-Us. Visit online to check availability and make a car reservation.